MomentoNetwork
We are Momento Network. From Creative to Factions, Prison and Skyblock, Momento represents some of the more popular ways to play Minecraft with friends! Since 2014, with only Prison, Momento has continued to grow and expand in new ways. Come give us a try and see what all the hype is about!
Skyblock V8
Release Date - Wednesday, June 20th 3PM Eastern Time

Information
In the current version of Skyblock it was made very apparent how easy it was to get spawners and it got to a point where people quite literally just afked, bought more spawners, and afked again. That is obviously not how we want the gamemode to be played so we've changed...
Hi guys,

Back by popular demand, you can once again earn 5 cents of ad balance per vote. You can vote 5 times a day so that's 25 cents of free store credit just for voting every day and it helps the server out a lot. Thanks
Thank you all for the tremendous support in May! Here are the top supporters that get rewarded for helping us out.
Top Voters - 1st $50 Gift Card | 2nd - 10th $25 Gift Card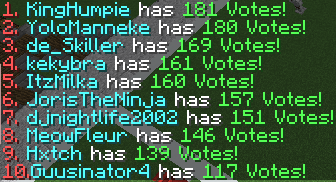 Top Ad Watchers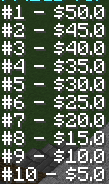 ...