Momento's 4 Year Anniversary Event
19th of May @ 1PM Eastern Time
Momento's 4th year of existence is coming up and to celebrate, we are going to have our biggest event yet. I've had the pleasure of enjoying the server for a large part of the 4 years and I am very thankful to the community for welcoming me with open arms as a member all the way up to an OP-Admin and Manager now. So to celebrate this occasion, it will not just be 1 event, or even 2. We're going to have 3 events back to back to back on the same day. We're going to start with Trivia to get everyone's brain juices flowing, then we're going to be trying out Minecraft Bingo, and to top it all off, we'll be doing another spleef tournament.
Trivia
The format will be similar to that of the last trivia we did. 3 rounds of 8 questions each, it is hosted on Kahoot and you see the questions on my stream which will be linked when I am about to start it on the day.
The rounds of trivia will be a little different this time around though.
1st round - Momento Trivia - Questions all about the current Momento
2nd round - General Trivia - Questions that will just be general knowledge, not related to minecraft
3rd round - Nostalgia - To celebrate the 4th year of Momento, this will be questions about the older versions of Momento. If you weren't around back then, you might not know most of these.
Prizes per round
1st - $25 Ad balance
2nd - $10 Ad balance
3rd - $5 Ad balance
4th - $5 Ad balance
5th - $5 Ad balance
Bingo
This is a brand new event that we're going to be trying out! If you've never seen this before, it is similar to regular bingo, except in this you and your team have to get items to get bingo on the card.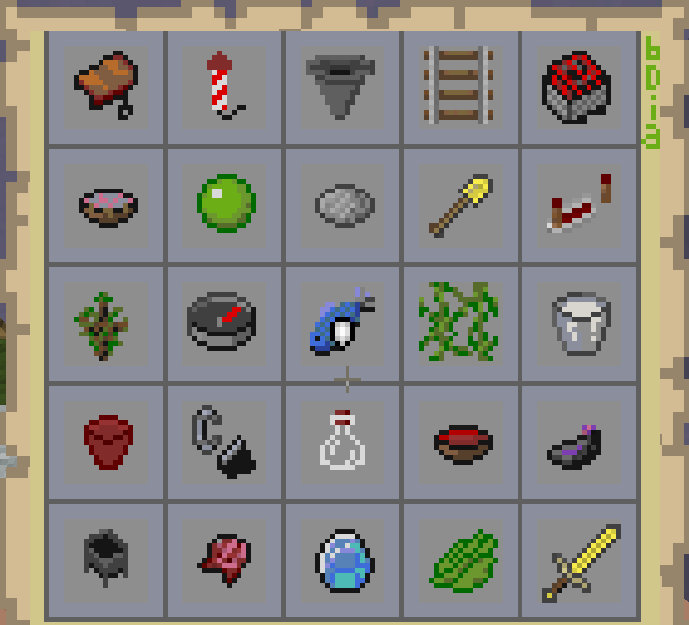 There will be 2 rounds of this, all the members of the team that win will get a prize. If the teams are unbalanced and people aren't cooperating to make them balanced, we may have to force some people onto different teams.
Prizes per round
Every member on 1st place team - $15 Ad balance
Spleef Tournament
Last time out, spleef got a really good response from you guys so I thought it would be a great event to bring back for this one. It will again be a 1v1 tournament. It is in a bracket format so if we have an odd amount of people, someone might get a bye (skip to the next round) at random.
Prizes
1st - $75 Ad balance
2nd - $40 Ad balance
3rd - $20 Ad balance
4th - $15 Ad balance
Twitter Giveaway!
As another way to thank you all for the amazing support over the 4 years we wanted to do a giveaway in case some of you either couldn't make it to the event, or for the ones coming to the event, an extra chance at getting some free stuff! The winners will be drawn on the day of the event.
https://twitter.com/Momento_Network/status/996929022771781632
Thank you
The 4 years of Momento have been filled with some great moments and some that are not so great. Thanks to all the players that have stuck around through some of the harder times and have supported us through them. 4 years on a minecraft server is truly a crazy thing to think about. If you want, post your favorite memory so far on/about Momento in the replies to this, it would be really interesting to see all of your favorite moments.
7

1