Sike
, I'm not leaving (well, kind of).
My dearest bbs,
it's ya girl Lieze
trying
to get good grades over here.
No but for real though, in about a month or so I have
my finals
, to be more precise they start the 12th of June and end on the 22nd.
Meanwhile, this past week I've had more than enough school work to do/catch up on. Furthermore, the following weeks I'm prepared to stress/study my butt off because the end is near, HA, end me.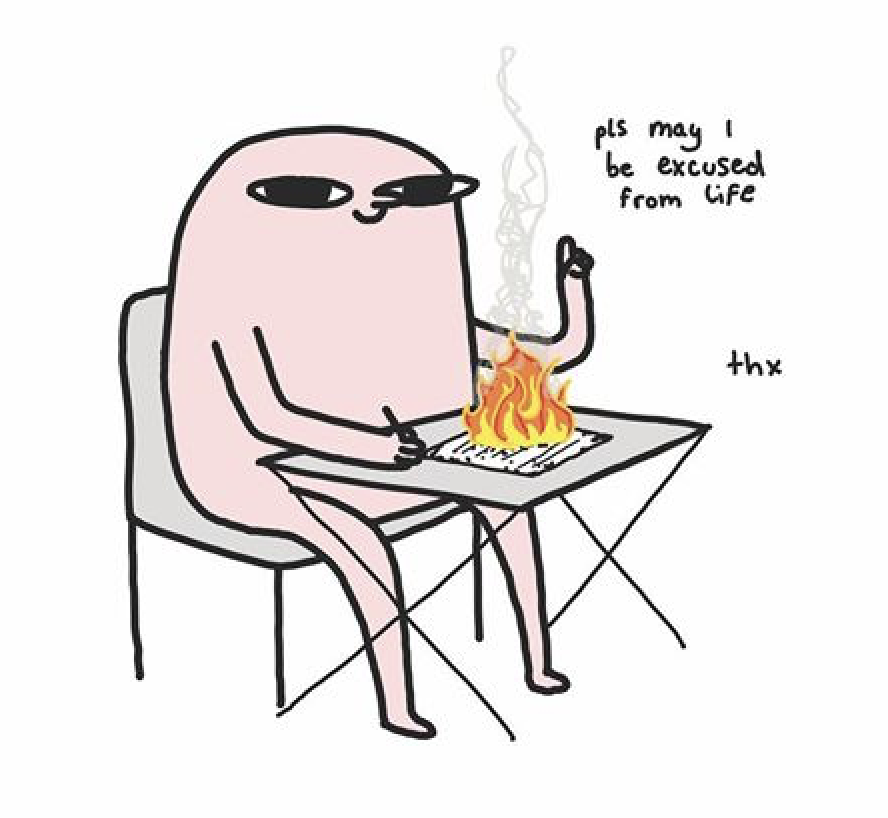 Basically,
what I'm trying to say is
, I'm going take a
break
for a while, I might be on sometimes, this weekend most likely, but after that, less and less.
Since I've already had to
re-do
my last year, I don't intend on doing it again any time soon.
Moreover, Momento is a distraction, unfortunately. My grades have been going downhill for a while and being on here every day adds up to that.
So, I'll see you all in a month and a half, having passed my finals (
hopefully
), probably sometime in-between as well, but you know, in general.
xo Lieze

​
@Sophieexo
@Thomasxo
@subdomain
@BangtanKook
@laurenxo
hvj